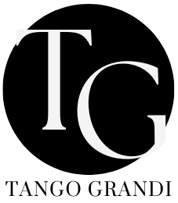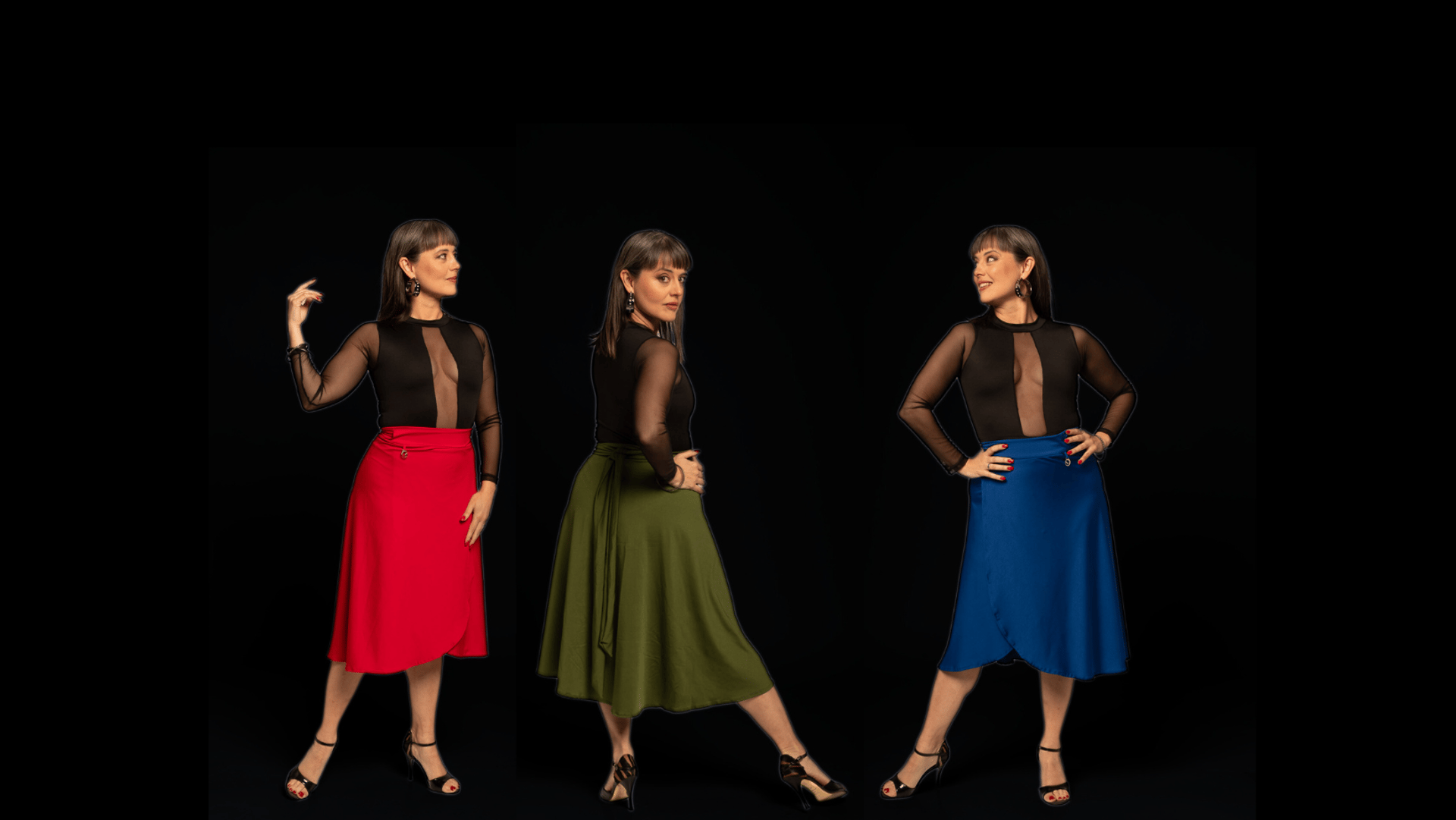 ARGENTINE TANGO IN WESTERN MASSACHUSSETTS
By Laura Grandi
ONGOING CLASSES + PRACTICAS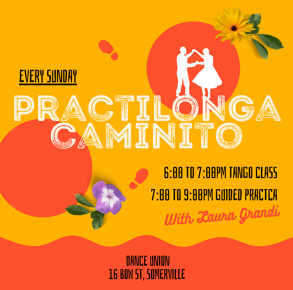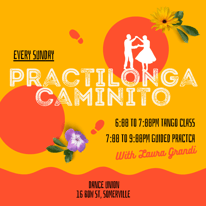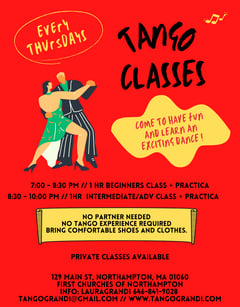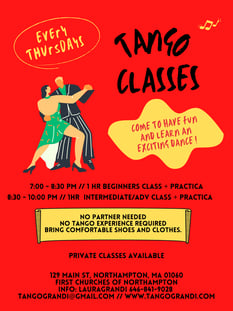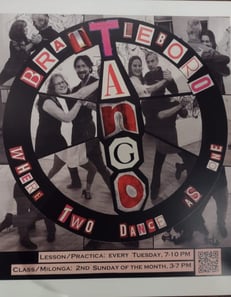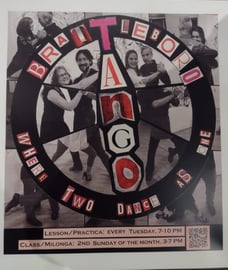 Boot camp "Intro to Tango"
Give the gift of learning Tango.
An experience that connects us with our body and with other people. We will learn together to dance one of the most charming rhythms.
The gift card options are for the "intro to tango" Boot Camps in January and February.
Each boot camp consists of two classes, where you learn all the fundamentals of tango in a very fun and easy way.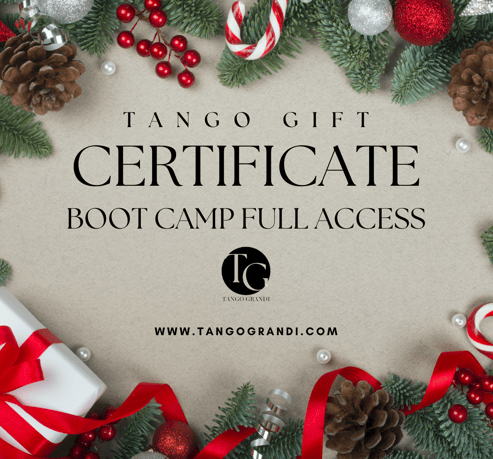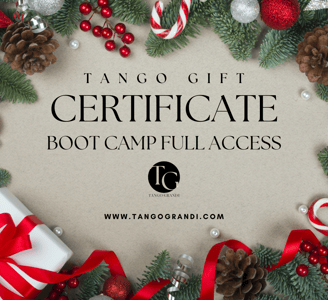 You can make someone very happy with this special gift!
Packeges of 1, 5 or 10 private classes available.
Personalized classes, Tango, Milonga and Vals. Single or in couple. Both roles. Technique, traditional secuences, dance.
Location: Northampton, Boston or Brattleboro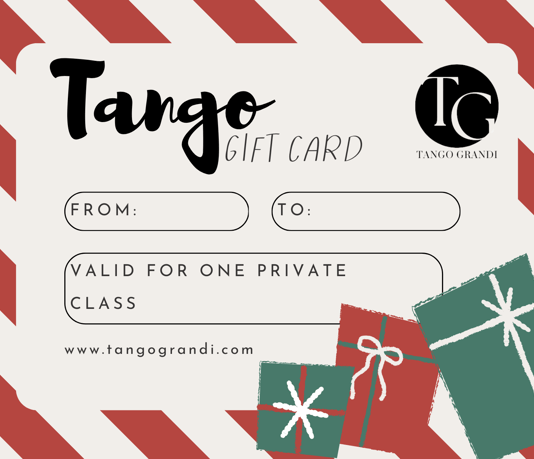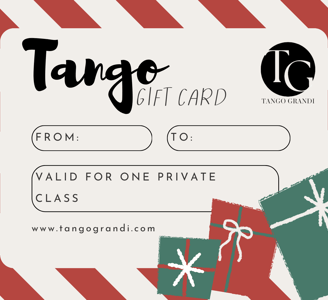 Next Bootcamps for beginners - Intro to tango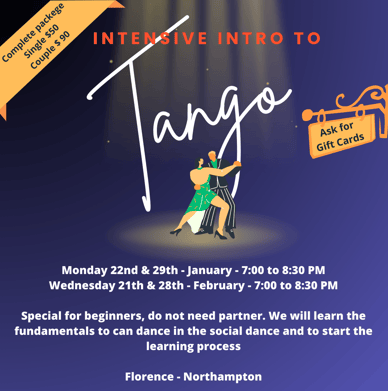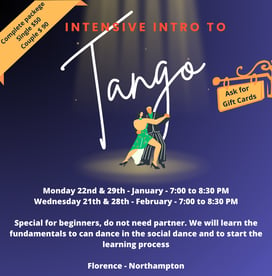 Or contact me if you want to pay cash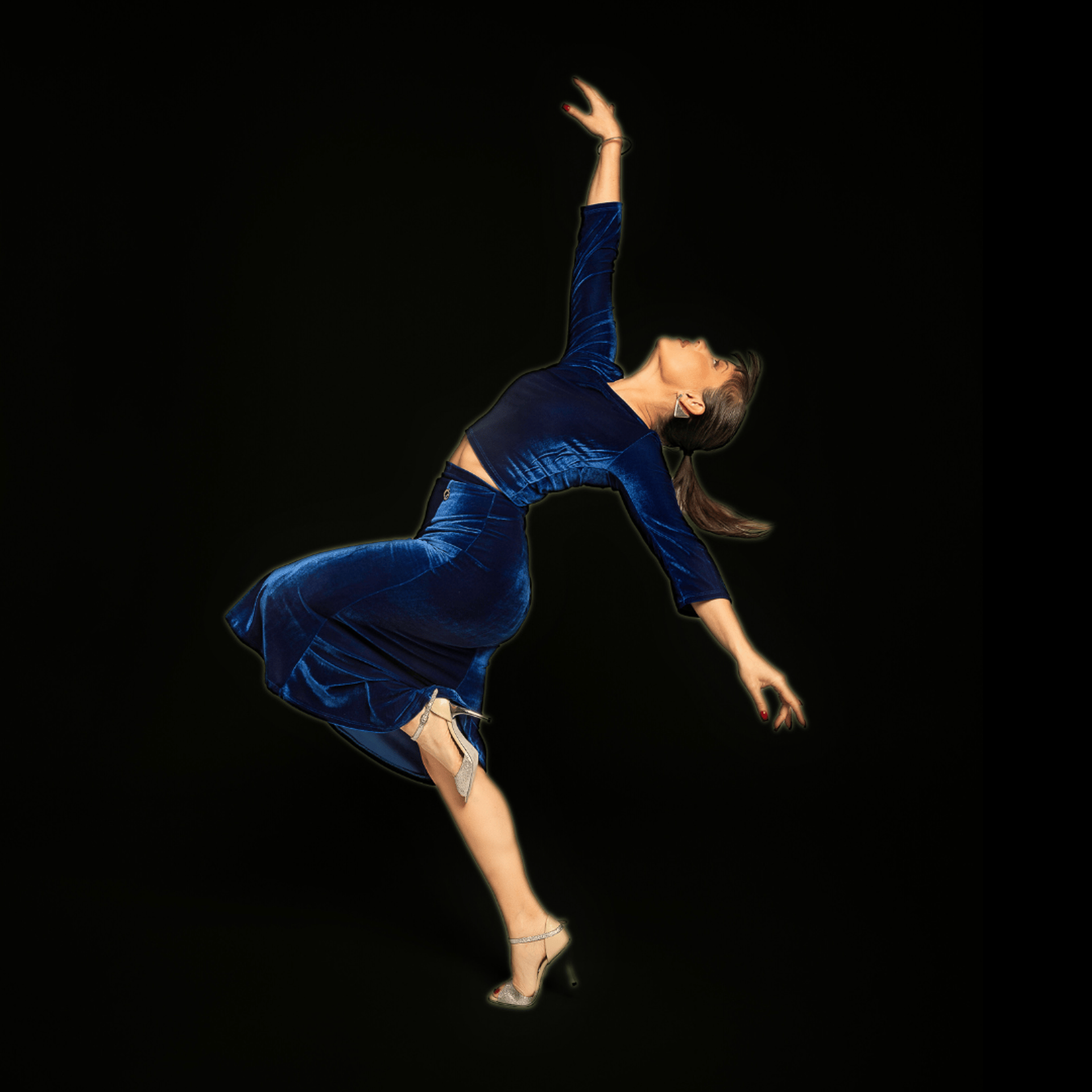 ABOUT LAURA GRANDI
I started my first steps in 1997.
From that time until today I had training with different masters of Buenos Aires in tango and other expressions of dance.​​ Throughout my career I did presentations and exhibitions in different national and internationals milongas and clubs.
Nowadays I am based in Northampton (Western Massachusetts)

Florence, Northampton - MA
Contacts
+1-646-841-9028
tangograndi@gmail.com